2018's brightest comet, wassail, candy cane bark
Daily Newsletter for Friday, December 14, 2018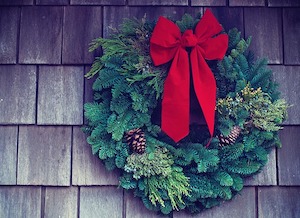 Oh! Christmas wreath upon the wall,
'Neath memory's tender spell
A wondrous charm doth o'er thee fall,
And round thy beauty dwell.
–Anna de Brémont (1864–1922)
Friday, December 14, 2018
348th day of the year


Patty Duke (actress) was born on this day in 1946.
Alan Thicke (actor) died on this day in 2016.