Classic deviled eggs, is Rudolph a girl?, winter solstice
This is an archived issue of our Almanac.com Companion email newsletter.
Daily Newsletter for Monday, December 17, 2018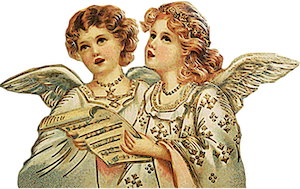 If the world seems cold to you,
kindle fires to warm it.
–Lucy Larcom (1824–93)
Classic Apple Pie
Perfect Apple Pie
Looking for the best apple pie recipe—the one that Mom used to make? This is it!
Classic Deviled Eggs
Classic Deviled Eggs
Deviled eggs are a quick and easy appetizer that anyone can make—it's as simple as boiling water! Plus, these savory treats are packed with protein and flavor.
Crossbody Purses for Cell Phones by Chala
Top-seller! Available in different nature-inspired designs! Perfect size for carrying most cell phones, cash, ID, and a few credit cards. Very nicely made and features adjustable straps.
Harmful Holiday Plants
Holiday Plants That Are Harmful to Cats and Dogs
We have two new kittens at our house—Fred and Ginger—and they seem to be doubly curious about everything! If you face similar challenges, here is a naughty list from the ASPCA of holiday plants that could be harmful to your cat or dog.
When Winter Begins
Winter Solstice 2020: The First Day of Winter
The winter solstice is Monday, December 21, 2020. This is the astronomical first day of winter in the Northern Hemisphere and the shortest day of the year. What happens at the winter solstice? Why is the solstice important? Enjoy solstice facts and folklore from...
Is Rudolph a Boy or Girl?
Is Rudolph a Girl?
Christmas falls in late December and—as we all know—everyone's favorite red-nosed reindeer leads Santa's sleigh, as the story goes. In the wild, of course, the only reindeer left with antlers at Christmas are the females. So, is an all-girl team who finds their way to way to Santa's house?
2019 MOON WALL CALENDAR
Want to enjoy the beautiful Moon year-round? Check out our 2019 Moon Wall Calendar that is loaded with amazing lunar lore, facts, and photos!