Solstice plants, roast goose, real gingerbread
Daily Newsletter for Thursday, December 20, 2018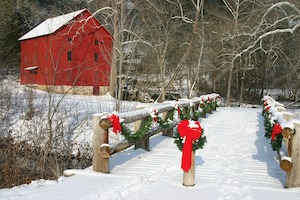 Christmas is coming, the geese are getting fat,
Please to put a penny in the old man's hat;
If you haven't got a penny, a ha'penny will do,
If you haven't got a ha'penny, God bless you!
–Beggar's rhyme
Thursday, December 20, 2018
354th day of the year


George Roy Hill (director of film) was born on this day in 1922.
Steve Landesberg (actor) died on this day in 2010.