Winter Solstice and Full Moon Coincide This Weekend
This is an archived issue of our Almanac.com Companion email newsletter.
Daily Newsletter for Friday, December 21, 2018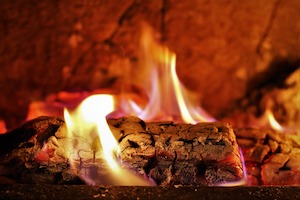 Come, bring with a noise,
My merry, merry boys,
The Christmas log to the firing.
While my good Dame she
Bids ye all be free,
And drink to your heart's desiring.
―Robert Herrick (1591–1674)