Meaning of Christmas, holiday table, breakfast recipes
This is an archived issue of our Almanac.com Companion email newsletter.
Daily Newsletter for Monday, December 24, 2018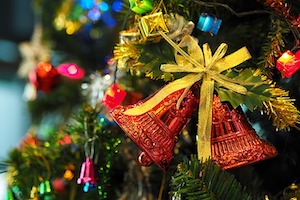 I heard the bells on Christmas Day
Their old, familiar carols play,
And wild and sweet
The words repeat
Of peace on earth, good-will to men!
–Henry Wadsworth Longfellow (1807–82)
Monday, December 24, 2018
358th day of the year
Robert Joffrey (dancer) was born on this day in 1930.
Jack Klugman (actor) died on this day in 2012.