Choosing chicken breeds, PB power, muesli recipe
This is an archived issue of our Almanac.com Companion email newsletter.
Daily Newsletter for Friday, December 28, 2018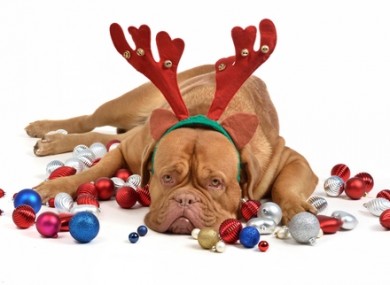 There he stands in the foul weather,
The foolish, fond Old Year.
–Henry Wadsworth Longfellow (1807–82)
New Year's Traditions
New Year's Traditions From Around the World
Many New Year's traditions that we take for granted today actually have a long, long history. This year, ring out the old and ring in the new with a new New Year's tradition—or two!
Recycling Christmas Trees
Recycle That Christmas Tree
On the Twelfth Day of Christmas, take down your Christmas tree … then what? Here are ideas from our readers on how to recycle that tree.
Delicious Muesli Recipe
Honey Orange Muesli
Muesli is a nutritious choice for any day of the week, but it is so easy to prepare that it is exceptionally good for a quick weekday breakfast.
Peanut Butter Power
Best Uses for Peanut Butter
Peanut butter sure is delicious, but did you know that it's useful, too? From shaving cream and leather polish to mousetrap bait, here are some of the best uses for peanut butter.
The Old Farmer's Almanac Gardening Notebook
A gardener's most useful tool is knowledge from past seasons. Don't rely on sticky notes or memory! You'll love our beautiful Gardening Notebook with its waterproof cover—easy to bring to the garden. Keep records so you know when pests arrive and when to put preventative controls in place to avoid damage. Also, track what blossoms when, first and last frost dates, what was planted where, what worked, favorite varieties, what you want to move, and other notes. 
2019 MOON WALL CALENDAR
Want to enjoy the beautiful Moon year-round? Check out our 2019 Moon Wall Calendar that is loaded with amazing lunar lore, facts, and photos!