Beginner veggies guide, 2019 fishing, birthstones
This is an archived issue of our Almanac.com Companion email newsletter.
Daily Newsletter for Friday, January 4, 2019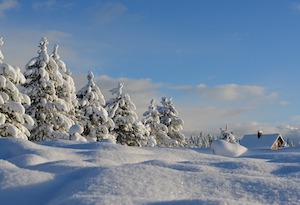 Oh, what a goodly and a glorious show;
The stately trees have decked themselves with white,
And stand transfigured in a robe of light;
Wearing for each lost leaf a flake of snow.
–Richard Wilton (1827–1902)
Friday, January 4, 2019
4th day of the year
Dave Foley (actor) was born on this day in 1963.
Tsutomu Yamaguchi (only person certified by Japan as having survived both the Hiroshima and Nagasaki Second World War atomic bombings) died on this day in 2010.