Tonight's eclipse timeline, Full Wolf Moon, jelly rolls
This is an archived issue of our Almanac.com Companion email newsletter.
Daily Newsletter for Sunday, January 20, 2019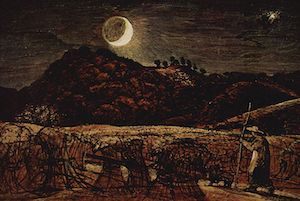 Outside your shadow, I can go
A free moon in a crystal arc;
Circling at dusk with lunar cold
Above, below, your cone of dark.
–Kathryn Worth (1898–1969)
Sunday, January 20, 2019
20th day of the year
Rainn Wilson (actor) was born on this day in 1968.
Naomi Parker Fraley (inspiration for the 1943 "We Can Do It!" Westinghouse poster) died on this day in 2018.