Mini veggies for containers, getting stronger, blueberry pancake
This is an archived issue of our Almanac.com Companion email newsletter.
Daily Newsletter for Monday, January 28, 2019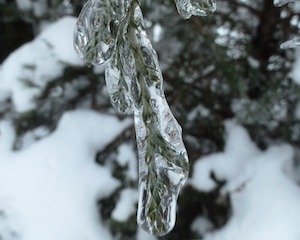 One must have a mind of winter
To regard the frost and the boughs
Of the pine-trees crusted with snow;
And have been cold a long time
To behold the junipers shagged with ice,
The spruces rough in the distant glitter.
–Wallace Stevens (1879–1955)
Monday, January 28, 2019
28th day of the year
Sarah McLachlan (musician) was born on this day in 1968.
Jim Capaldi (musician) died on this day in 2005.