Don't start seeds too early, 2019 plant winners!, smoking
This is an archived issue of our Almanac.com Companion email newsletter.
Daily Newsletter for Thursday, February 7, 2019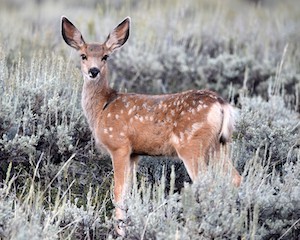 The sleet streams,
The snow flies;
The fawn dreams
With wide brown eyes.
–William Rose Benét (1886–1950)
Perplexing Pluto
Is Pluto a Planet?
When many of us were kids, Pluto was the ninth planet of our solar system. So there was some surprise and even outrage when Pluto was "demoted." Here's the skinny on what was once known as our Sun's smallest planet—and how it got its name!
Dealing With Smoking (Thirdhand)
What is Thirdhand Smoke?
Ever noticed that rugs, draperies, and upholstered furniture have smelled like cigarette smoke? The toxic residue left by cigarette smoke long after it's gone is called "thirdhand smoke." Learn about its health effects and how to reduce your risk.