Mini heart pies, spot Sirius, Valentine weather history
This is an archived issue of our Almanac.com Companion email newsletter.
Daily Newsletter for Wednesday, February 13, 2019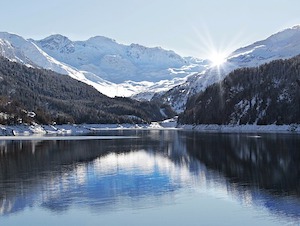 Serene will be our days and bright,
And happy will our nature be,
When love is an unerring light,
And joy its own security.
–William Wordsworth (1770–1850)
Wednesday, February 13, 2019
44th day of the year
Peter Gabriel (musician) was born on this day in 1950.
Ralph Waite (actor; best known as John Walton on The Waltons) died on this day in 2014.