Presidents' Day confusion, daffodils, best plants for window boxes
This is an archived issue of our Almanac.com Companion email newsletter.
Daily Newsletter for Sunday, February 17, 2019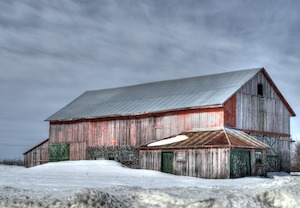 The sky is low, the clouds are mean,
A travelling flake of snow
Across a barn or through a rut
Debates if it will go.
–Emily Dickinson (1830–86)
Sunday, February 17, 2019
48th day of the year
Michael Jordan (basketball player) was born on this day in 1963.
Lee Strasberg (actor and director) died on this day in 1982.