Peas, a no-dig garden, slow cooker recipes
This is an archived issue of our Almanac.com Companion email newsletter.
Daily Newsletter for Sunday, February 24, 2019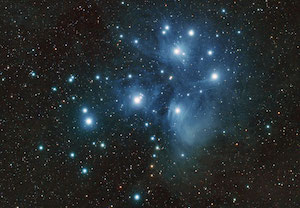 "See us cuddle and hug," say the Pleiades,
"All six in a ring: it keeps us warm:
We huddle together like birds in a storm:
It's bitter weather tonight."
–Robert Graves (1895–1985)
Sunday, February 24, 2019
55th day of the year
Eddie Murray (baseball player) was born on this day in 1956.
Harold Ramis (actor & director) died on this day in 2014.