Turnips, square foot gardens, next leap year?
This is an archived issue of our Almanac.com Companion email newsletter.
Daily Newsletter for Thursday, February 28, 2019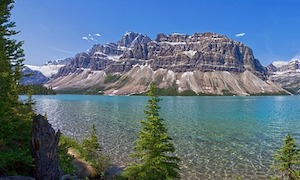 Our seasons have no fixed returns,
Without our will they come and go;
At noon our sudden summer burns,
Ere sunset all is snow.
–James Russell Lowell (1819–91)
SFG Layouts by Almanac Readers
Square Foot Garden Plans and Layouts
Square-foot gardening (SFG) is an easy-to-follow method of planting vegetables which makes efficient use of small spaces. It's especially ideal for beginner gardeners. Here are six complementary SFG garden layouts created by our Almanac readers!
5 Coldest Cities
The Top 5 Coldest Cities: Winter 2019
What are the top 5 coldest cities in the United States? Here's the list, based on average temperatures, according to the National Weather Service. Does this surprise you?
Teapot Tea Infuser
Our most popular tea infuser is based on a pewter teapot made in colonial Connecticut.
Next Leap Year?
Why Is 2020 a Leap Year?
2020 is a leap year! Find out why and what this means, and see when the next leap year will be. Plus, we'll explain why leap years are necessary and share the fun folklore surrounding them. 
Pewter Zipper Pulls
Great for fleece coats and backpacks! Pewter zipper pulls are fun and convenient!  A stylish accessory that is also helpful for arthritic or small hands. Made in Vermont.