Mardi Gras, Shrove Tuesday pancakes, Earthshine
This is an archived issue of our Almanac.com Companion email newsletter.
Daily Newsletter for Tuesday, March 5, 2019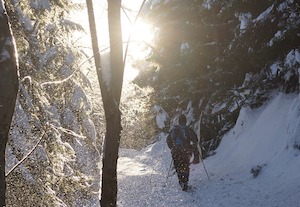 The stormy March is come at last,
With wind, and cloud, and changing skies;
I hear the rushing of the blast
That through the snowy valley flies.
–William Cullen Bryant (1794–1878)
Tuesday, March 5, 2019
64th day of the year
Elise Burgin (tennis player) was born on this day in 1962.
John Belushi (actor) died on this day in 1982.