Hyacinth, what is hydroponics?, the strange logic of Daylight Saving
This is an archived issue of our Almanac.com Companion email newsletter.
Daily Newsletter for Wednesday, March 6, 2019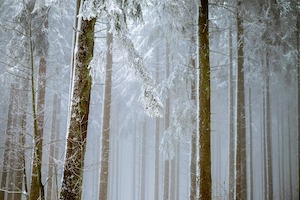 Black boughs against a pale, clear sky,
Slight mists of cloud-wreaths floating by;
Soft sunlight, gray-blue smoky air,
Wet thawing snows on hillsides bare.
–Emma Lazarus (1849–87)
Growing Hyacinth
Hyacinth and Muscari
Hyacinth bulbs are planted in the fall and bloom beautifully in the spring. Here's a guide to planting and growing hyacinths and grape hyacinths in your home and garden!
What is Hydroponics?
What is Hydroponics? | The Basics of Hydroponic Systems
Did you know that you can grow plants without soil? Learn the basics of hydroponic gardening—which is especially useful if you live in an apartment with access to a balcony, terrace, rooftop, or even a sunny window. Here's an overview of hydroponics and the many types of hydroponic...
Dragonfly Tea Infuser
A great gift for the tea drinker. Enough loose tea fits in the stainless steel mesh ball for a pot, or use less for a cup. Handmade in Vermont from fine pewter.
Pewter Earrings
Handmade in Vermont. Choose from dragonflies, butterflies, and hearts!
Cooking With Fresh Herbs
Herb Recipes: Cooking with Fresh Herbs
When herbs are in season, rejoice in recipes that incorporate heavenly rosemary, basil, dill, mint, oregano, and thyme. Cooking with herbs not only releases great fresh flavors, but also is healthy! From savory rosemary recipes to an amazing herb butter to divine basil pesto to a mint dish to keep...
Vern Ader's Weed Spinner
Finally, it's fun and easy to weed!  What's more, dandelions don't stand a chance!
The Weed Spinner is an innovative drill-driven weed removal bit that spins out weeds and their roots in one whirling motion.The action is fast and the result is very satisfying! What's more, there's no kneeling, bending, or getting your hands dirty.