Hyacinth, what is hydroponics?, the strange logic of Daylight Saving
This is an archived issue of our Almanac.com Companion email newsletter.
Daily Newsletter for Wednesday, March 6, 2019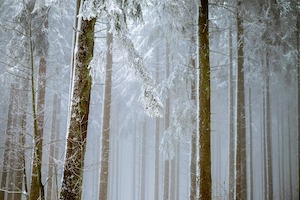 Black boughs against a pale, clear sky,
Slight mists of cloud-wreaths floating by;
Soft sunlight, gray-blue smoky air,
Wet thawing snows on hillsides bare.
–Emma Lazarus (1849–87)
Wednesday, March 6, 2019
65th day of the year
Moira Kelly (actress) was born on this day in 1968.
Nancy Reagan (U.S. First Lady) died on this day in 2016.