Build a chicken coop, planting peppers, penne with veggies
This is an archived issue of our Almanac.com Companion email newsletter.
Daily Newsletter for Tuesday, March 12, 2019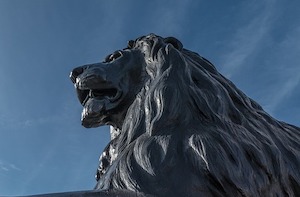 Tossing his mane of snows in wildest eddies and tangles, Lion-like, March cometh in.
–William Dean Howells (1837–1920)
Apartment Gardening
10 Tips for Starting a Balcony Garden
How do you start a garden in an apartment or condo? If you have access to a balcony, rooftop, terrace, or patio, you can grow a wide range of veggies, herbs, perennials, flowers, and vines in containers.
Demo: How to Plant Peppers
How to Grow Peppers from Sowing to Harvest
See how to plant peppers, grow peppers, harvest peppers in your home garden from The Old Farmer's Almanac. Whether you prefer sweet peppers or hot, there's none more satisfying than those you've grown yourself. 
Build a Chicken Coop
Raising Chickens 101: How to Build a Chicken Coop
Keeping backyard chickens is a fun and exciting experience. One of the biggest considerations to make when keeping backyard chickens, though, is the chicken coop itself. There are a few different housing options for backyard chickens. Here are a few key things to know before building a chicken coop.
Solar Filigree Stake
Vibrant hand-painted colors and detailed scroll work make this Solar Ladybug Filigree Stake a showstopper. The front side is made from thick molded glass and the back side is ornamental filigree metal art. Solar-powered LED string lights illuminate both sides creating a fun nighttime display. Turns on at dusk and off in daylight automatically.
Chicken Coop Design
Chicken Coop Design Considerations
There is no one perfect chicken coop design for a small backyard flock, but whether you are building your own coop, repurposing a garden shed or kids' playhouse, or shopping for a pre-made structure, there are several things to look for and take into consideration when making your choice.
Woodpecker Rain Gauge
Distinctive large glass vial. Measures rain or sprinklers. Made from rust-free aluminum.