Vernal equinox oddities, grow your own salad greens, gorgeous galaxies!
This is an archived issue of our Almanac.com Companion email newsletter.
Daily Newsletter for Monday, March 18, 2019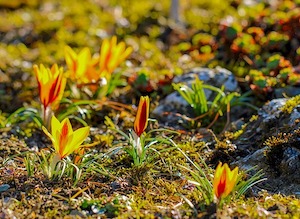 The Earth awakes: Already her deep heart
Begins to stir, and send its life abroad.
–Thomas Buchanan Read (1822–72)
Monday, March 18, 2019
77th day of the year
Bonnie Blair (speedskater, Olympic gold medalist) was born on this day in 1964.
Fess Parker (actor) died on this day in 2010.