Equinox today—​​​​​​​all you need to know, final supermoon of 2019, plants for early spring
This is an archived issue of our Almanac.com Companion email newsletter.
Daily Newsletter for Wednesday, March 20, 2019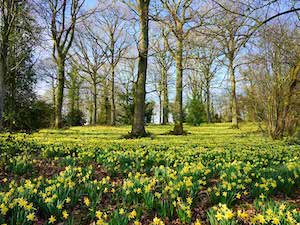 For glad Spring has begun,
And to the ardent sun
The earth, long time so bleak,
Turns a frost-bitten cheek.
–Celia Thaxter (1835–94)
Wednesday, March 20, 2019
79th day of the year
Holly Hunter (actress) was born on this day in 1958.
Sir Isaac Newton (physicist) died on this day in 1727.