Equinox today—​​​​​​​all you need to know, final supermoon of 2019, plants for early spring
This is an archived issue of our Almanac.com Companion email newsletter.
Daily Newsletter for Wednesday, March 20, 2019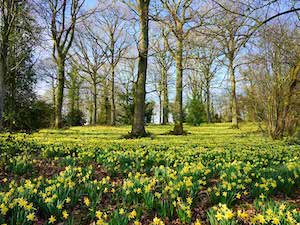 For glad Spring has begun,
And to the ardent sun
The earth, long time so bleak,
Turns a frost-bitten cheek.
–Celia Thaxter (1835–94)
Red Rooster Wall Clock
Here's a clock to crow about! Features a distressed finish that makes it look like a treasure from the past.
Black and White Rooster Decor
Bring a bit of the rural countryside to your outdoor decor. Handcrafted thick-metal Black and White Rooster. Fine detail and embossed texture on the feathers, wattle, and comb are enhanced by the hand-painted finish. For your indoor or outdoor enjoyment!