Starting your own honeybee hive, how to square-foot garden, container veggies
This is an archived issue of our Almanac.com Companion email newsletter.
Daily Newsletter for Thursday, March 21, 2019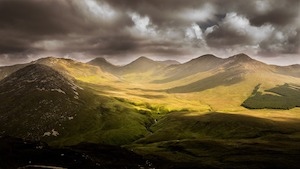 The warring hosts of Winter and of Spring
are hurtling o'er the plains.
All night I heard their battle-clarions ring
And jar the window panes.
–Christopher Pearse Cranch (1813–92)
Demo: See How to SFG
Planning a Square-Foot Garden
Square-foot gardening is a method of densely planting in squares for multiple harvests in a small space, even if you have poor soil.
Veggie Container Gardening
Container Gardening with Vegetables
Container gardening is an easy way to grow vegetables, especially when you lack yard space! If you have a small garden or simply a patio, balcony, or rooftop, explore the magical world of gardening in pots!
Vanilla Bean Custard
Creamy Vanilla Bean Custard
The fresh vanilla bean is an extra special touch, but you can use vanilla extract instead.