Create an edible landscape, flower garden design, weekend brunch recipes
This is an archived issue of our Almanac.com Companion email newsletter.
Daily Newsletter for Friday, March 22, 2019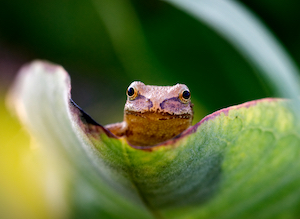 Shout and sing for the Spring is here!
Laugh and dance, for Winter's away!
–Agnes Mary Frances Robinson (1857–1944)
Free Flower Garden Layouts
Flower Garden Plans | Flower Bed Designs
Plan a beautiful perennial flower garden! Flowers not only add beauty to our lives and our landscapes but also lift our spirits and improve our well-being. Here are five of our favorite flower garden layouts, designed by Almanac readers, plus a gorgeous video of our perennial flower bed.
Edible Landscaping
Edible Landscaping: Selecting the Right Plants
In an edible landscape, hidden among your usual ornamental flowers and shrubs are herbs, fruit, flowers, and vegetables that you can—yes—eat! It all comes down to choosing the right edible additions for your space.
Weekend Brunch Ideas
Spring Brunch Recipes
Lemon pancakes, frittata, chocolate waffles, quiche? We've cooked up 15 brunch recipes for Mother's Day or any time. See our recipes and mouthwatering pictures!
All-Natural, DEET-Free Insect Repellent
The Old Farmer's Almanac name is on the bottle. If it doesn't effectively repel ticks, mosquitoes, blackflies, chiggers, and other biting bugs we will give you your money back!
Beekeeping Laws and Locations
Beekeeping 101: Planning for Honey Bees
If you've decided to move forward with raising bees, let's get down to business: Learn your beekeeping rules and regulations, choose the right location for your hives, and make sure you have the right habitat.  Here are answers to your practical questions.
Almanac Classic: Frozen Death
Frozen Death
First published in 1943, this is still one of the all-time favorite (and most debated) stories among Almanac readers.