Mercury Retrograde & Zodiac signs, planting lettuce, eating dandelions
This is an archived issue of our Almanac.com Companion email newsletter.
Daily Newsletter for Monday, March 25, 2019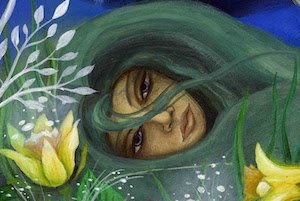 Again rejoicing Nature sees
Her robe assume its vernal hues,
Her leafy locks wave in the breeze,
All freshly steep'd in morning dews.
–Robert Burns (1759–96)
Monday, March 25, 2019
84th day of the year
Sarah Jessica Parker (actress) was born on this day in 1965.
Herb Peterson (invented McDonald's Egg McMuffin) died on this day in 2008.