Predicting frost, hummingbird nectar, veggies for small spaces and containers
This is an archived issue of our Almanac.com Companion email newsletter.
Daily Newsletter for Tuesday, April 2, 2019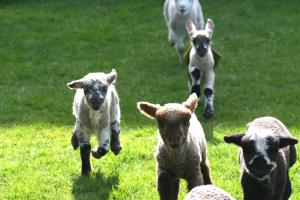 April is here!
Blithest season of the year,
The little brook laughs as it leaps away;
The lambs are out on the hills at play.
–Eben E. Rexford (1848–1916)
Tuesday, April 2, 2019
92nd day of the year
Clark Gregg (actor) was born on this day in 1962.
Jane Henson (co-creator of The Muppets) died on this day in 2013.