Bee balm, fiddlehead soup, spring allergies
This is an archived issue of our Almanac.com Companion email newsletter.
Daily Newsletter for Wednesday, April 3, 2019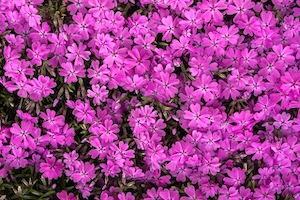 Oh, how fresh the wind is blowing!
See! The sky is bright and clear,
Oh, how green the grass is growing!
April! April! Are you here?
–Dora R. Goodale (1866–1953)
A Better Potato Harvest
4 Techniques to Grow Potatoes for a Better Harvest
Here are four different techniques for growing potatoes for a better harvest! You can plant in trenches the traditional way or save time and effort with no-dig gardening. And by tweaking your growing regime, you can even enjoy some out-of-season spuds. We'll show you how to grow your own delicious potatoes to enjoy from early summer right through to winter.
Red Rooster Wall Clock
Here's a clock to crow about! Features a distressed finish that makes it look like a treasure from the past.
Fiddlehead Soup
Cream of Fiddleheads Soup
Early spring means fiddleheads! These are the young, tightly curled fronds of the ostrich fern (Matteuccia struthiopteris). If you can't find fiddleheads, you could try this soup with sliced fresh asparagus, but we urge you to try and hunt down these delightful tender plants of spring if you can!
Colorful Kitchen Dish Towels
There's nothing shy or demure about our kitchen towels! The bold prints demand attention and deserve it. They're made of woven natural cotton, so they're as practical as they are impressive. 
Tricks for Household Fixes
15 Tips for Common Household Problems
We've discovered 15 good tricks and tips to cure those annoying but common household problems—from a clogged coffee machine to a musty washing machine. Here's exactly what to do IF …
Allergy and Sinus Relief
Spring Allergies and Sufferin' Sinuses
In most regions of the nation, spring brings on a pollen assault. For days, sometimes weeks, pollen fills the air. It dusts the car and buildings, the surrounding landscape. Many of us don't have to see it to know that pollens have blown in: Our stuffed-up sinuses deliver the message.