Best fishing days, how to apply fertilizer, making trellises and supports
This is an archived issue of our Almanac.com Companion email newsletter.
Daily Newsletter for Friday, April 5, 2019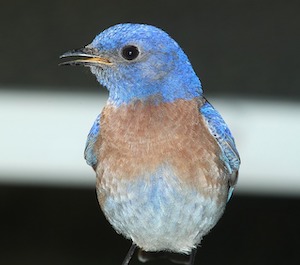 Now, if to be an April-fool
Is to delight in the song of the thrush,
To long for the swallow in air's blue hollow,
And the nightingale's riotous music-gush.
–Mortimer Collins (1827–76)
How to Apply Fertilizer
How to Apply Fertilizers to Your Garden
We apply fertilizer to make our plants grow better. But when do we apply fertilizer? And how do we apply fertilizer to the garden? In one page, we'll cover the basics of using fertilizer in your garden.
Making Veggies Supports
Building Trellises and Supports for Climbing Vegetables
If you're growing climbing peas, beans, cucumbers, or other vining plants, you'll need to build supports to help them grow skyward. Providing support also means you can pack more sprawling plants, such as squashes and melons, into your space by training them upward instead. Here's how to build supports for your climbing veggies!
Extra-Handy Lazy Susan
Spins effortlessly, won't tip, and holds a lot! Handcrafted in America by a 150-year-old basket company. Constructed with tough Appalachian white ash and brass nails. 
Large Wooden Matchboxes
Choose from many different bold designs! Each matchbox is about the size of a deck of playing cards and contains 50 wooden matches with color-coordinated tips.
Dandelion Pesto
Dandelion Pesto
Dandelion pesto is a wonderful recipe made with spring greens right from your own yard!
Pests Inside the Home
When Pests Invade the Home
Every rural, suburban, or urban household runs into various problems with pests and critters—to use the broadest possible term—nature. Mice, rats, and squirrels are the "big three" mammals. Here's a checklist of how to deal with pests before you act. 
Wine Bottle Lights
Create ambient lighting from an empty wine bottle! Choose a bottle from a special celebration or because of its interesting shape and color.