Identifying seedlings from weedlings, herbal tinctures, warming Earth
This is an archived issue of our Almanac.com Companion email newsletter.
Daily Newsletter for Monday, April 8, 2019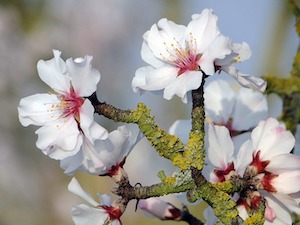 Blossom of the almond trees,
April's gift to April's bees,
Birthday ornament of spring,
Flora's fairest daughterling.
–Sir Edwin Arnold (1832–1904)
Monday, April 8, 2019
98th day of the year
Patricia Arquette (actress) was born on this day in 1968.
Annette Funicello (actress; one of the original Mouseketeers) died on this day in 2013.