Lilies to lambs: Easter symbols explained, sunflowers, 6 orchid varieties!
This is an archived issue of our Almanac.com Companion email newsletter.
Daily Newsletter for Tuesday, April 16, 2019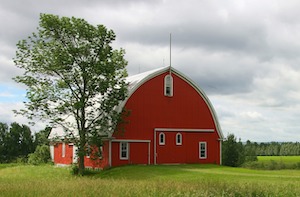 When April blows his horn,
It's good for hay and corn.
–Proverb
Easter Symbols Explained
The Surprising Origins of Easter Symbols: From Lambs to Lilies
From lilies to lambs, there are many beautiful Easter symbols that have significance to us. But do you know why? The origin of the Easter egg is based on ancient fertility lore. The Easter bunny tradition came from the Germans (similar to Santa Claus). And then there are the Easter foods! Understand the symbolism and how Easter traditions began—some table talk for your Easter dinner.
SPONSORED
Vivid Summer Colors
Show her your love for her through the gift of a vibrant gladiolus flower. Symbolizing honor, remembrance, faithfulness, and sincerity, perfect for someone you hold dear. Use this colorful flower to brighten her garden throughout the summer!
Planting Sunflowers!
Sunflowers
Sunflowers say "summer" like no other plant. Native to North America, sunflowers are heat-tolerant, resistant to pests, and simply beautiful. You can even harvest their edible seeds. Here's how to grow them in your garden!
New! Orchid Varieties and Care
Orchids
Orchids have no equal: They are breathtakingly beautiful, delicate, long-blooming, long-lived, fascinating in fragrance and form, and extremely varied. Few pleasures in gardening surpass the thrill of seeing orchids thrive and bloom. Here's everything you should know about growing orchids and caring for orchids—and we've listed the most common orchid varieties.
Dandelions don't stand a chance!
Finally, it's fun and easy to weed with Vern Ader's Weed Spinner! The Weed Spinner is an innovative drill-driven weed removal bit that spins out weeds and their roots in one whirling motion.The action is fast and the result is very satisfying! What's more, there's no kneeling, bending, or getting your hands dirty.
Easter Side Dish?
Carrot Puff
This colorful Carrot Puff—also called Carrot Soufflé—is a popular side dish. Even kids and adults who aren't fans of cooked carrots like its smooth, light consistency.