Why Easter is called Easter, baby animals, what is epact?
This is an archived issue of our Almanac.com Companion email newsletter.
Daily Newsletter for Sunday, April 21, 2019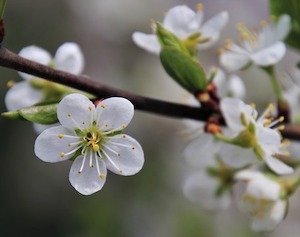 'Twas Easter-Sunday.
The full-blossomed trees
Filled all the air with
Fragrance and with joy.
–Henry Wadsworth Longfellow (1807-82)
SPONSORED
Tired of Too Many Lawn Tasks and Not Having the Right Equipment?
It's Spring and time to take care of the many lawn projects that await you. Wouldn't it be great to have a single reliable power source that accepts multiple attachments to tackle all sorts of jobs? ECHO's Pro Attachment Series(TM) is the answer.
Epact and the Easter Date
What on Earth is Epact?
Here's a little something deliciously arcane for those who long for the "simplicity" of life before computers … Listed in the Astronomical Glossary of The Old Farmer's Almanac is the word Epact, expressed as a number from 1 to 30.
Earth Day is Tomorrow!
Earth Day 2020
Earth Day 2020 will be celebrated on Wednesday, April 22! This year, we celebrate the 50th anniversary of this day. On Earth Day, enjoy the lovely scent of fresh air, clean up some litter, plant a tree, or simply enjoy companionship with nature! Walk through the woods in search of emerging wildflowers and green moss. Go outside, no matter the weather!
Dandelions don't stand a chance!
Finally, it's fun and easy to weed with Vern Ader's Weed Spinner! The Weed Spinner is an innovative drill-driven weed removal bit that spins out weeds and their roots in one whirling motion.The action is fast and the result is very satisfying! What's more, there's no kneeling, bending, or getting your hands dirty.
Spring Weather and Baby Animals
Why Baby Animals are Born in Spring
Why are baby farm animals typically born in the spring? And why do we have an "Easter Bunny"? Enjoy our seasonal weather post—and, of course, adorable pictures of baby animals!
All-Natural, DEET-Free Insect Repellent
The Old Farmer's Almanac name is on the bottle. If it doesn't effectively repel ticks, mosquitoes, blackflies, chiggers, and other biting bugs we will give you your money back!
Crossbody Purses for Cell Phones by Chala
Top-seller! Available in different nature-inspired designs! Perfect size for carrying most cell phones, cash, ID, and a few credit cards. Very nicely made and features adjustable straps.