Earth Day ideas, how to grow wildflowers, edible flowers
This is an archived issue of our Almanac.com Companion email newsletter.
Daily Newsletter for Monday, April 22, 2019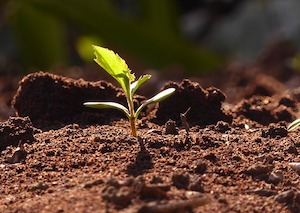 Late Easter, long, cold spring.
–Proverb
Earth Day Ideas
Earth Day 2020
Earth Day 2020 will be celebrated on Wednesday, April 22! This year, we celebrate the 50th anniversary of this day. On Earth Day, enjoy the lovely scent of fresh air, clean up some litter, plant a tree, or simply enjoy companionship with nature! Walk through the woods in search of emerging wildflowers and green moss. Go outside, no matter the weather!
SPONSORED
Stop and smell the...Lilies
One of the most beloved bulbs for the summer garden, lilies burst in with an explosion of blossoms and colors. Offering swoon-worthy scents, strong stems and notable petals, lilies are perfect as cut flowers.
What is an Edible Landscape?
Edible Landscaping: Selecting the Right Plants
In an edible landscape, hidden among your usual ornamental flowers and shrubs are herbs, fruit, flowers, and vegetables that you can—yes—eat! It all comes down to choosing the right edible additions for your space.
Fried Dandelion Blossoms
Fried Dandelion Blossoms
Before you rid your lawn of dandelions, harvest a few and try these yummy Fried Dandelion Blossoms.
Dandelions don't stand a chance!
Finally, it's fun and easy to weed with Vern Ader's Weed Spinner! The Weed Spinner is an innovative drill-driven weed removal bit that spins out weeds and their roots in one whirling motion.The action is fast and the result is very satisfying! What's more, there's no kneeling, bending, or getting your hands dirty.
Enjoy Edible Flowers
Flowers You Can Eat!
Yes, there are many flowers that you can eat! Edible flowers are good for healing, too. While there are hundreds of choices, here's a list of 10 edible flowers that are also easy to grow.
All-Natural, DEET-Free Insect Repellent
The Old Farmer's Almanac name is on the bottle. If it doesn't effectively repel ticks, mosquitoes, blackflies, chiggers, and other biting bugs we will give you your money back!