Dazzling dahlias, veggies to store year-round, rhubarb bread
Daily Newsletter for Sunday, April 28, 2019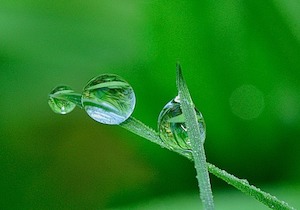 Let the rain kiss you.
Let the rain beat upon your head with silver liquid drops.
Let the rain sing you a lullaby.
–Langston Hughes (1902–67)
Sunday, April 28, 2019
118th day of the year


Jay Leno (talk show host) was born on this day in 1950.
Mel Bartholomew (construction engineer and gardener known for his Square Foot Gardening method) died on this day in 2016.