May Day, sweet jasmine, planting a pot, busy beehives
This is an archived issue of our Almanac.com Companion email newsletter.
Daily Newsletter for Wednesday, May 1, 2019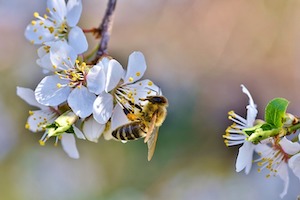 Hebe's here, May is here!
The air is fresh and sunny;
And the miser-bees are busy
Hoarding golden honey!
–Thomas Bailey Aldrich (1836–1907)
Wednesday, May 1, 2019
121st day of the year


Tim McGraw (country singer) was born on this day in 1967.
Spike Jones (band leader, musician, & comedian) died on this day in 1965.