Rhododendrons, May weather lore, bright planets
This is an archived issue of our Almanac.com Companion email newsletter.
Daily Newsletter for Thursday, May 2, 2019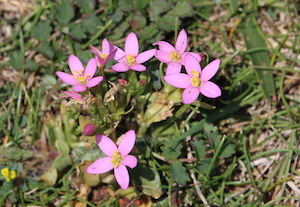 Pink, small, and punctual,
Aromatic, low,
Covert in April,
Candid in May,
Dear to the moss,
Known by the knoll,
Next to the robin
In every human soul.
–Emily Dickinson (1830–86)
Ravishing Rhododendrons
Rhododendrons and Azaleas
Rhododendrons and azaleas, both from the genus Rhododendron, have long been mainstays of late spring because of their spectacular clusters of showy blooms—plus, large green leaves that often stay green through winter.
SPONSORED
Best Natural Fertilizer On Earth!
Chicken Soup for the Soil® is 100% toxin free and includes all the elements in the periodic table. Higher quality fruits and vegetables. Will not wash out of soil.
May Weather Lore
Weather Lore for May
Some people rely more on weather lore than the weatherman. Here are some of our favorite weather adages for May, courtesy of The Old Farmer's Almanac. Do any ring true for you?
The May Dark Sky
Sky Map: May 2019
Stargazing is typically a relaxing evening pursuit at the conclusion of a busy day. But the stars and planets can't tell time, and they sometimes put on their best displays in the hours just before sunrise. So it is in mid-May, when the Moon dances with our two largest planets in the predawn sky.
Birth Flowers of May
May Birth Flowers
The sweet flowers of May embody the hopes and dreams of those who give them.  
Vern Ader's Weed Spinner
Finally, it's fun and easy to weed!  What's more, dandelions don't stand a chance!
The Weed Spinner is an innovative drill-driven weed removal bit that spins out weeds and their roots in one whirling motion.The action is fast and the result is very satisfying! What's more, there's no kneeling, bending, or getting your hands dirty.