Growing peanuts, how insects predict weather, raising ducks
This is an archived issue of our Almanac.com Companion email newsletter.
Daily Newsletter for Thursday, May 9, 2019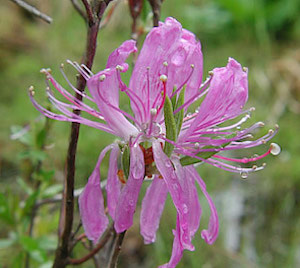 In May, when sea-winds pierced our solitudes,
I found the fresh Rhodora in the woods,
Spreading its leafless blooms in a damp nook,
To please the desert and the sluggish brook.
–Ralph Waldo Emerson (1803–82)
Thursday, May 9, 2019
129th day of the year


Billy Joel (musician) was born on this day in 1949.
Vidal Sassoon (hairstylist, credited with creating the modern "bob") died on this day in 2012.