Planting basil, home remedies for pets, amazing azaleas!
This is an archived issue of our Almanac.com Companion email newsletter.
Daily Newsletter for Wednesday, May 15, 2019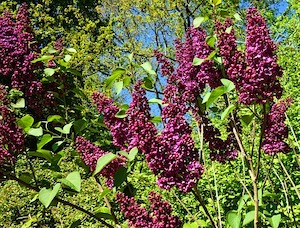 My lilac trees are old and tall;
I cannot reach their bloom at all.
They send their perfume over trees
And roofs and streets, to find the bees.
–Louise Driscoll (1875–1957)
Wednesday, May 15, 2019
135th day of the year
Katherine Anne Porter (novelist) was born on this day in 1890.
Barbara Stuart (actress) died on this day in 2011.