What's special about May's Moon, growing corn, groundhog problems
This is an archived issue of our Almanac.com Companion email newsletter.
Daily Newsletter for Thursday, May 16, 2019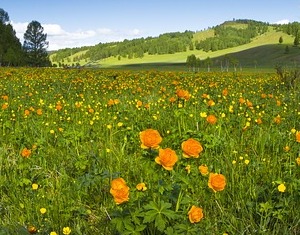 Come rambling awhile through this exquisite weather
Of days that are fleet to pass,
When the stem of the willow shoots out a green feather,
And buttercups burn in the grass!
–Edgar Fawcett (1847–1904)
Thursday, May 16, 2019
136th day of the year


Janet Jackson (singer) was born on this day in 1966.
Jim Henson (creator of The Muppets) died on this day in 1990.