Zinnias, how do bumblebees fly?, picnic recipe ideas
This is an archived issue of our Almanac.com Companion email newsletter.
Daily Newsletter for Thursday, May 23, 2019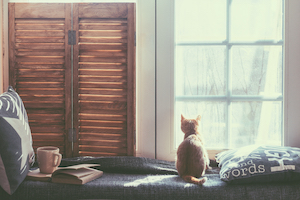 I lie stretched out upon the window-seat
And doze, and read a page or two, and doze,
And feel the air like water on me close,
Great waves of sunny air that lip and beat
With a small noise, monotonous and sweet,
Against the window—and the scent of cool,
Frail flowers by some brown and dew-drenched pool
Possesses me from drowsy head to feet.
–Stephen Vincent Benet (1898–1943)
Thursday, May 23, 2019
143rd day of the year
Mitch Albom (author) was born on this day in 1958.
Anne Meara (actress) died on this day in 2015.
SPONSORED
Best Natural Fertilizer On Earth!
Chicken Soup for the Soil® is 100% toxin free and includes all the elements in the periodic table. Higher quality fruits and vegetables. Will not wash out of soil.
Why Mulch?
Mulch to Control Weeds and Save Water
In this short video, see how to properly use mulch to kill weeds and keep plants moist, especially in the hot summer months. Mulch your garden to beat the heat!
Picnic Recipe Ideas
Summer Picnic Food Ideas & Recipes
Pack a picnic! These 10 picnic recipes will keep well and are easy to transport. From sesame chicken wings to potato salad to strawberry hand pies, bring this delicious food to your outdoor patio or a picnic in the park—or, pack in a cooler for a long drive!
Large Rustic Daisy Flower Stake
Bring a bit of the countryside to your outdoor decor with our Rustic Flower Stakes. This floral beauty is crafted from metal and hand-painted for a weathered look. Standing almost 4 feet high, it can be displayed alone or complemented with other rustic flowers. 
Is Home Ec Still Alive?
Today's Home Economics
Today, our local paper featured a front-page story on the "end" of home economics courses (now called "family and consumer sciences"). Apparently, it's on the verge of elimination in schools due to changes in minimum education standards. However, in the greater world, I'm seeing signs of a new "home ec" for today's times …
Try the Weed Spinner!
All you need is a drill and weeds and their roots are gone in one quick spin! The action is fun, fast, and satisfying! What's more, there's no kneeling, bending, or getting your hands dirty. Expect your neighbors to get curious and want to try the Weed Spinner, too. This back-saving drill bit was invented by retired school teacher Vern Ader and we thank him.