Cutworms, poison ivy remedies, Shasta daisies, grilled eggplant
This is an archived issue of our Almanac.com Companion email newsletter.
Daily Newsletter for Friday, May 31, 2019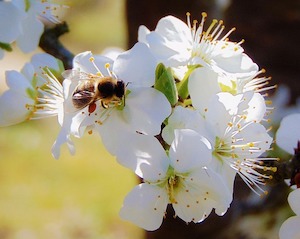 The glassy pear tree leaves and blooms, they brush
the descending blue; that blue is all in a rush
with richness; the racing lambs too have fair their fling.
–Gerard Manley Hopkins (1844–89)
Friday, May 31, 2019
151st day of the year
Brooke Shields (actress) was born on this day in 1965.
Jean Stapleton (actress) died on this day in 2013.