D-Day's 75th anniversary, how weather changed history, changing hydrangea color
This is an archived issue of our Almanac.com Companion email newsletter.
Daily Newsletter for Thursday, June 6, 2019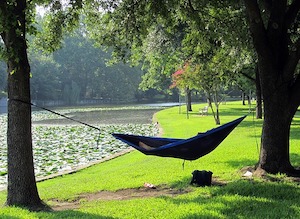 Tell you what I like the best—
'Long about knee-deep in June,
'Bout the time strawberries melts
On the vine,—some afternoon
Like to jes' git out and rest,
And not work at nothin' else!
–James Whitcomb Riley (1849–1916)
How Weather Changed History
D-Day: The Weather Forecast That Changed History
From D-Day to the American Revolution, weather has played pivotal moments in world history. Discover five surprising ways that weather changed history and shaped the course of human events!
Bold Kitchen Aprons
MOTHER'S DAY GIFT IDEA! There's always something cooking at The Old Farmer's Almanac. When it gets messy, we grab for one of these easy-care cotton aprons.
Changing Hydrangea Color
How to Change the Color of Hydrangeas
Can you change the colors of hydrangea flowers? It depends on your type of hydrangea and your soil pH. We'll explain how to change color from blue to pink or from pink to blue.
Almanac Field to Fork Cookbook
A collection of more than 120 mouthwatering recipes from The Old Farmer's Almanac, plus kitchen tips and food facts and folklore.   
Broccoli Carrot Salad
Creamy Broccoli Carrot Salad
This Creamy Broccoli Carrot Salad is both a palate- and eye-pleaser! The added crunch from the nuts and bacon to hearty vegetables are a welcome addition.
Vern Ader's Weed Spinner
Finally, it's fun and easy to weed!  What's more, dandelions don't stand a chance! The Weed Spinner is an innovative drill-driven weed removal bit that spins out weeds and their roots in one whirling motion.The action is fast and the result is very satisfying! What's more, there's no kneeling, bending, or getting your hands dirty.
June Horoscope
Monthly Horoscope for June 2019
Here's your horoscope for June 2019. If you follow the ancient practice of astrology, see the month's at-a-glance predictions for all 12 zodiac signs. Almanac astrologer Celeste Longacre speaks to when energy levels are high and when tensions are possible, so plan ahead! 
All-Natural, DEET-Free Insect Repellent
The Old Farmer's Almanac name is on the bottle. If it doesn't effectively repel ticks, mosquitoes, blackflies, chiggers, and other biting bugs we will give you your money back!