7 surprising solstice facts, celebrate pollinator week, summer forecast
This is an archived issue of our Almanac.com Companion email newsletter.
Daily Newsletter for Thursday, June 20, 2019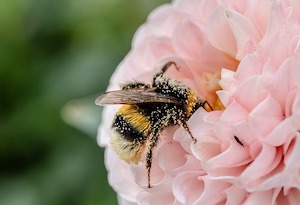 It is a sultry day; the sun has drunk
The dew that lay upon the morning grass;
There is no rustling in the lofty elm
That canopies my dwelling, and its shade
Scarce cools me. All is silent, save the faint
And interrupted murmur of the bee,
Settling on the sick flowers, and then again
Instantly on the wing.
–William Cullen Bryant (1794–1878)
Thursday, June 20, 2019
171st day of the year
Nicole Kidman (actress) was born on this day in 1967.
Jack Kilby (the man who pioneered the development of the microchip and helped to create the first hand-held calculator) died on this day in 2005.