The 2019 Total Solar Eclipse!, what's wrong with your tomatoes?, 4th of July recipes
This is an archived issue of our Almanac.com Companion email newsletter.
Daily Newsletter for Thursday, June 27, 2019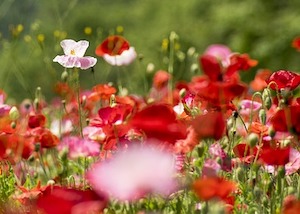 June brings tulips, lilies, roses,
Fills the children's hands with posies.
–Sara Coleridge (1802–52)
Total Solar Eclipse is July 2!
Total Solar Eclipse 2019 | How to Watch Live on July 2!
View a total solar eclipse LIVE from South America this July 2, 2019. Bob Berman is traveling to observatories in Chile to report on the eclipse. But you don't have to live on the path of totality to watch what Bob calls the greatest celestial spectacle! Tune in Tuesday afternoon for live coverage. Learn more!
Troubleshooting Tomato Problems
Troubleshooting Tomato Problems
In this short video, we help you troubleshoot some of the most common tomato diseases, pests, and problems in the garden!
4th of July Recipe Ideas
Fourth of July Recipes
Celebrate Independence Day (U.S.) with tasty, patriotic dishes. Here are 10 classic 4th of July recipes—including our best fried chicken, BBQ ribs, burgers, drinks, and festive desserts!
2020 Old Farmer's Almanac Online Edition
Detailed weather forecasts for the entire U.S., gardening and growing, food and recipes, astronomy, tides, home remedies, trends, handy tips, history, plus lots of humor—what's not to like? A special website makes reading our Online Edition as easy as flipping the pages of a book. Features enlargeable type, zoom, search, printing pages, or saving as a PDF file to your device. It's the Almanac always at your fingertips. Plus, pay no shipping charges either!    
How Old Is Your Dog?
Dog Age Chart: Dog Years to Human Years
How old is your dog in human years? We used to multiply a dog's age by seven; however, this calculation isn't so cut-and-dried. See our dog calculator and chart to discover your dog's age.