Simple ways to save, dragonflies, going out of town?
This is an archived issue of our Almanac.com Companion email newsletter.
Daily Newsletter for Tuesday, July 23, 2019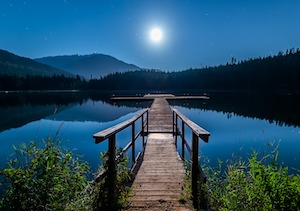 Oh, the summer night
Has a smile of light,
And she sits on a sapphire throne.
–Barry Cornwall (1787–1874)
The Magic of Dragonflies
Dragonflies: Facts, Symbolic Meaning, and Habitat
The dragonfly and its smaller cousin, the damselfly, belong to an ancient order of insects known as Odonata and have carried symbolic meaning for centuries. Most people love to have dragonflies in their gardens, if only because dragonflies love to eat mosquitoes.
SPONSORED
Broccoli, Collards, So Many Greens! It's Time to Plant for Fall!
Summer has only just arrived, but in early July we're already turning our attention to starting a bountiful Fall garden.. First we sow fall Brussels sprouts in shaded seedling beds, and next we sow broccoli, cabbage, collards, and Chinese cabbage plus other nutritious, delicious fall mustards and other greens.
Going Out of Town?
How to Prepare Your Garden Before Vacation
Going away this summer? With a little preparation, you can leave your garden for a week or two without worry. Follow these steps to help your garden survive your absence.
Cures fo Slugs
Cures for a Sluggish Garden
They work at night under the protective cloak of darkness, slithering along on a silvery slime secreted from their own bodies.
Blackberry Pie
Blackberry Cream Cheese Pie
Try this Blackberry Cream Cheese Pie for a rich and beautiful summer dessert. Assemble it in no time by making the syrup a day ahead!