Sedum, how to can tomatoes, fertilizer tea, icebox cake
This is an archived issue of our Almanac.com Companion email newsletter.
Daily Newsletter for Sunday, July 28, 2019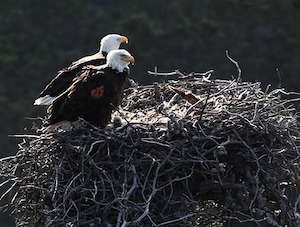 The sun is an eagle old,
There in the windless west.
Atop of the spirit-cliffs
He builds him a crimson nest."
–Vachel Lindsay (1879–1931)
Sunday, July 28, 2019
209th day of the year
Terrance Stanley Fox (cross-country runner, Canadian hero) was born on this day in 1958.
Eileen Brennan (actress) died on this day in 2013.