Zinnia care, ponytail palms, praying mantis!
This is an archived issue of our Almanac.com Companion email newsletter.
Daily Newsletter for Monday, July 29, 2019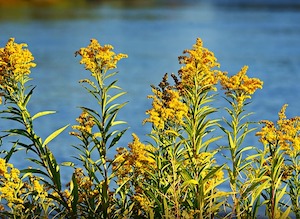 Some gaudy prince has stayed here overnight:
For look, the roadside gleams in splendor bright
With gold-embroidered plumes that decked his train,
While stars of purple amethyst, like rain,
Have fallen from his robes.
–James Berry Bensel (1856–86)
Monday, July 29, 2019
210th day of the year
Martina McBride (singer) was born on this day in 1966.
Tom Snyder (talk show host) died on this day in 2007.