Zinnia care, ponytail palms, praying mantis!
This is an archived issue of our Almanac.com Companion email newsletter.
Daily Newsletter for Monday, July 29, 2019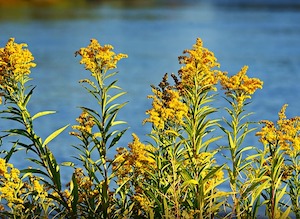 Some gaudy prince has stayed here overnight:
For look, the roadside gleams in splendor bright
With gold-embroidered plumes that decked his train,
While stars of purple amethyst, like rain,
Have fallen from his robes.
–James Berry Bensel (1856–86)
Caring for Ponytail Palms
Ponytail Palms
Ponytail palms are a unique-looking, long-lived indoor plant that thrives on benign neglect. They are very easy to grow, provided you don't overwater them! Here's how to grow and care for a ponytail palm in your home.
2020 Old Farmer's Almanac Online Edition
Detailed weather forecasts for the entire U.S., gardening and growing, food and recipes, astronomy, tides, home remedies, trends, handy tips, history, plus lots of humor—what's not to like?
A special website makes reading our Online Edition as easy as flipping the pages of a book. Features enlargeable type, zoom, search, printing pages, or saving as a PDF file to your device. It's the Almanac always at your fingertips. Plus, pay no shipping charges either!  
Fantastic Farro Salad
Farro Salad With Basil and Feta
Farro, an ancient grain, is cropping up on menus everywhere and can be found in grocery and health food stores.
Eating to Feel Happier
Can What We Eat Affect How We Feel?
Sure, we all know that what we eat is important for our physical health. But can what we eat also affect how we feel? Let's explore better eating can help us feel better—less anxiety, stress, and depression.
All About Praying Mantises
Praying Mantis: Predators of the Garden
Praying mantids are insects that have fascinated humans for centuries with their odd shape. They are also a master predator of the garden. Learn praying mantis facts and folklore.