Harvesting dill, crunchy dill pickles, seeding in hot weather
This is an archived issue of our Almanac.com Companion email newsletter.
Daily Newsletter for Tuesday, July 30, 2019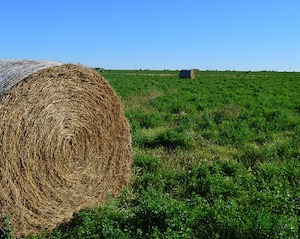 The farmers grind and whet their scythes,
While hay-stacks in the meadows rise:
Green fields and shady groves appear,
And rip'ning harvest crowns the year.
–The 1793 [Old] Farmer's Almanac
SPONSORED
Keep Deer from Eating Garden Plants
Don't let deer munch on your yard and garden plants. A natural deer repellent can keep deer away from your plants. Just set out Deer Ban capsules on the ground around the plants you want to protect. There's no messy spraying, mixing or measuring.
Seeding in Hot Weather
Seed-Starting in Hot Weather
Midsummer, and yikes, is it ever hot! It is time for me to be starting new plants for the fall from seed but conditions are just too hot. What to do? Here are a few tricks.
When Will the Poles Flip?
What Happens When the Poles Flip?
The Earth's north and south magnetic poles are going to swap places. It's happened before and it will happen again!
The 2020 Old Farmer's Almanac Engagement Calendar
A highly useful daily planner full of humor and useful advice. It's an indispensable tool for managing your life and keeping yourself organized. Includes plenty of room for jotting down appointments and notes.
Crunchy Dill Pickles
Crunchy Dill Pickles
Got dill? Cucumbers? This super-easy dill pickle recipe results in delicious, crisp pickles that go great with anything. Perfect for a summer picnic or cookout!
The 2020 Old Farmer's Almanac Everyday Calendar
Nicely illustrated page-a-day desk calendar that makes a great stocking stuffer! Start each day with a tidbit of Almanac fun: weather wisdom, quirky historical facts, useful hints, and time-tested proverbs.