Gorgeous gladiolus, zucchini season!, Perseids are here, blossom-end rot
This is an archived issue of our Almanac.com Companion email newsletter.
Daily Newsletter for Monday, August 5, 2019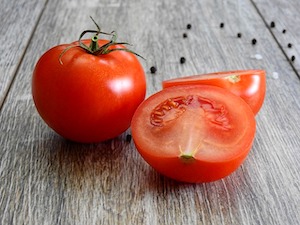 I couldn't have waited. By the time you return
it would have rotted on the vine.
So I cut the first tomato into eighths,
salted the pieces in the dusk.
–Lucia Perillo (1958–2016)
Blossom-End Rot
Blossom-End Rot
Here are tips on how to identify, control, and prevent blossom-end rot on your tomatoes and other garden plants.
The Perseids Are Here!
Perseid Meteor Shower
The annual Perseid meteor shower, which peaks August 12 to 13, is one of the greatest meteor shower events of the year. Find out when to watch for the 2020 Perseid Meteor Shower!
Zucchini Season is here!
Best Zucchini Recipes | 15 Favorites
August 8 is Sneak Some Zucchini Onto Your Neighbor's Porch Day! We've gone crazy cooking MORE zuke recipes—from zucchini bread to zucchini pizza to zucchini relish! Take a look and try some new zucchini recipe ideas!
The 2020 Old Farmer's Almanac Everyday Calendar
Nicely illustrated page-a-day desk calendar that makes a great stocking stuffer! Start each day with a tidbit of Almanac fun: weather wisdom, quirky historical facts, useful hints, and time-tested proverbs.
Fun Facts About Hair
Fun Facts and Myths about Hair
Curious about your crowning glory? Here are some fun facts and myths about hair, including hair growth, hair color, and hair styles.