ID garden weeds, Sturgeon Moon rises, power salad!
This is an archived issue of our Almanac.com Companion email newsletter.
Daily Newsletter for Wednesday, August 14, 2019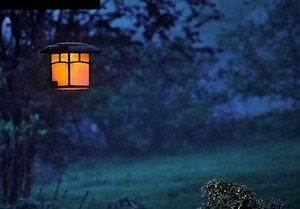 The sun drew off at last his piercing fires.
Over the stale warm air, dull as a pond
And moveless in the grey quieted street,
Blue magic of a summer evening glowed.
–Lascelles Abercrombie (1881–1938)
ID Garden Weeds
13 Common Garden Weeds
No one likes to talk about weeds, but some plants compete with your garden for nutrients, water, and light, as well as harbor diseases and pests. Here are 13 of the most common weeds found in gardens and lawns—with weed identification pictures and tips on how to manage their growth.
Ode to a Cow Almanac Wooden Sign
This poem was originally printed in The 1936 Old Farmer's Almanac. Its inspirational advice is still relevant for today's busy lifestyles.
Support Your Local Farmers Tote Bag
This sturdy cotton canvas bag features The Old Farmer's Almanac 1792 logo on one side and the message "Support Your Local Farmers" on the other. Made in the USA. 
Crossbody Purses for Cell Phones by Chala
Top-seller! Available in different nature-inspired designs! Perfect size for carrying most cell phones, cash, ID, and a few credit cards. Very nicely made and features adjustable straps.
Summer Food Safety
Summer Food Safety
As a casual cook, I usually throw together a dish quickly based on what's in season, but in the area of food safety, I'm a stickler for the rules. One in six Americans this year will get sick from something they ate. Don't be the one! Here are four food safety guidelines to keep food safe.
The 2020 Old Farmer's Almanac Engagement Calendar
A highly useful daily planner full of humor and useful advice. It's an indispensable tool for managing your life and keeping yourself organized. Includes plenty of room for jotting down appointments and notes.