Sturgeon Moon peaks today, jade plants, yummy sweet potato recipes
This is an archived issue of our Almanac.com Companion email newsletter.
Daily Newsletter for Thursday, August 15, 2019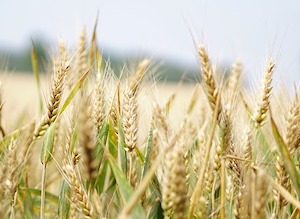 August brings the golden grain;
Harvesttime is here again.
–Sara Coleridge (1802–52)
Jade Plant Guide
Jade Plants
Jade plants are succulent houseplants, which makes them fairly resilient and easy to grow indoors—plus, they're long-lived. See how to care for your jade plant.
Weed Control Without Chemicals
Keep Weeds Under Control (Without Weed Killers)
Dealing with weeds in the garden? Their often persistent nature can make for a truly frustrating experience. In this article (with video demo), we share our top tactics for keeping weeds under control in your vegetable garden—without resorting to chemical killers.
Vern Ader's Weed Spinner
Finally, it's fun and easy to weed!  What's more, dandelions don't stand a chance!
The Weed Spinner is an innovative drill-driven weed removal bit that spins out weeds and their roots in one whirling motion.The action is fast and the result is very satisfying! What's more, there's no kneeling, bending, or getting your hands dirty.
Retired Hurricane Names
Retired Atlantic Hurricane Names
Did you know that hurricane names could be retired? Find out why some names are no longer used for Atlantic storms and see the list of hurricane names that have been retired since the 1950s.
Support Your Local Farmers Tote Bag
This sturdy cotton canvas bag features The Old Farmer's Almanac 1792 logo on one side and the message "Support Your Local Farmers" on the other. Made in the USA. 
Sturgeon Moon Peaks Today
Full Moon for August 2020
August's full Sturgeon Moon reaches its peak on Monday, August 3, 2020. Learn how this month's full Moon got such a peculiar name!
Crossbody Purses for Cell Phones by Chala
Top-seller! Available in different nature-inspired designs! Perfect size for carrying most cell phones, cash, ID, and a few credit cards. Very nicely made and features adjustable straps.
Best Sweet Potato Recipes
Best Sweet Potato Recipes
Here are some delicious sweet potato recipes, including sweet potato fries, biscuits, casseroles, and desserts. Sweet potatoes are versatile, nutritious, and low in calories, making for the perfect addition to any meal.
The 2020 Old Farmer's Almanac Engagement Calendar
A highly useful daily planner full of humor and useful advice. It's an indispensable tool for managing your life and keeping yourself organized. Includes plenty of room for jotting down appointments and notes.