Harvesting corn, saving veggie seeds, water-bath canning
This is an archived issue of our Almanac.com Companion email newsletter.
Daily Newsletter for Monday, August 19, 2019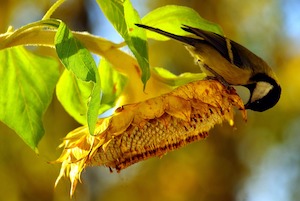 Happiness held is the seed;
happiness shared is the flower.
–John Harrigan (b. 1936)
August 19: National Aviation Day
Monday, August 19, 2019
231st day of the year
Lee Ann Womack (country musician) was born on this day in 1966.
Tony Scott (director) died on this day in 2012.
Wine Bottle Lights
Create ambient lighting from an empty wine bottle! Choose a bottle from a special celebration or because of its interesting shape and color. 
Know Your Clouds!
Types of Clouds
By observing clouds, you can often predict the incoming weather. Clouds are classified by their altitude (height in the sky) and their shape. Here are some common types of clouds.
How to Can Safely
Water-Bath Canning: Supplies and Getting Started
It's high season for fresh fruits and vegetables! Gardens, farmers' markets, and farm stands overflow with produce, sometimes far in excess of what families in the local area can consume fresh. To store your fresh crops, dive into water-bath canning!
The Almanac Weather Rock
100% accurate weather predictor! If the rock is wet, it's raining. If it's dry and still, just wait a minute—it's a mistake and will change soon.