Bell peppers, 12 uses for mint leaves, dilly beans
This is an archived issue of our Almanac.com Companion email newsletter.
Daily Newsletter for Wednesday, August 21, 2019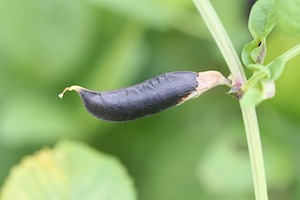 The vegetable life does not content itself with casting from the flower or the tree a single seed, but it fills the air and earth with a prodigality of seeds, that, if thousands perish, thousands may plant themselves, that hundreds may come up, that tens may live to maturity, that, at least one may replace the parent.

–Ralph Waldo Emerson (1803–82)
Growing Peppers
Bell Peppers
Sweet bell peppers are a tender, warm-season crop. Here's how to grow them in your garden! 
Helping Kids Grow
How to Start a School Garden
When kids are back in school, it's the perfect time to plan a school garden. Children who grow vegetables, eat vegetables. Here's our advice on how to start a school garden—plus, a list of great garden plants.
Dilly Beans Recipe
Dilled Green Beans
The classic dill flavor of these Dilled Green Beans blends wonderfully with the zesty hot peppers and garlic.
How to Dry Flowers
How to Dry Flowers from the Garden
The heat of the summer season is perfect for air-drying flowers to brighten those gray days of fall and winter. Here's how to dry flowers so that they look great—not just old!
Many Ways to Enjoy Mint
12 Uses for Mint Leaves From Health to Home
How do you use extra mint leaves? Here are 12 marvelous uses for mint around the home and garden—from culinary to medicinal to mouthwash to bug repellent!
The 2020 Old Farmer's Almanac Everyday Calendar
Nicely illustrated page-a-day desk calendar that makes a great stocking stuffer! Start each day with a tidbit of Almanac fun: weather wisdom, quirky historical facts, useful hints, and time-tested proverbs.