Bell peppers, 12 uses for mint leaves, dilly beans
This is an archived issue of our Almanac.com Companion email newsletter.
Daily Newsletter for Wednesday, August 21, 2019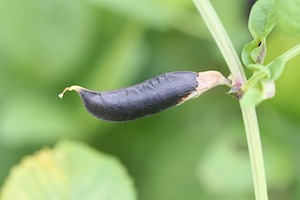 The vegetable life does not content itself with casting from the flower or the tree a single seed, but it fills the air and earth with a prodigality of seeds, that, if thousands perish, thousands may plant themselves, that hundreds may come up, that tens may live to maturity, that, at least one may replace the parent.

–Ralph Waldo Emerson (1803–82)
Wednesday, August 21, 2019
233rd day of the year
Carrie-Anne Moss (actress) was born on this day in 1967.
Ray-Bernice Eames (designer) died on this day in 1988.