When is Labor Day?, when watermelon is ripe, planting garlic, avocado dressing
This is an archived issue of our Almanac.com Companion email newsletter.
Daily Newsletter for Friday, August 23, 2019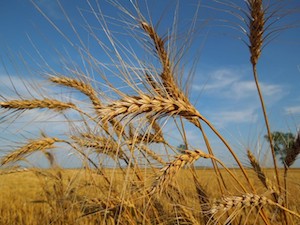 Many swarms of wild bees descended on our fields:
Stately stood the wheatstalk with head bent high:
Big of heart we laboured at storing mighty yields,
Wool and corn, and clusters to make men cry!
–George Meredith (1828–1909)
Labor Day Date and History
When Is Labor Day 2020?
Labor Day falls on Monday, September 7, 2020. Unlike many holidays, Labor Day doesn't have many rituals other than end-of-summer barbecues. So what is Labor Day and why do we celebrate it?
When Watermelon is Ripe
How to Tell If a Watermelon Is Ripe
Every year I am faced with the same dilemma: how to tell if a watermelon is ripe. Muskmelons are easy; they will slip right off the vine at the peak of perfection. However, watermelons remain firmly attached even when they are overripe.
Planting Garlic This Fall
Planting Garlic in the Fall
Garlic is incredibly useful in the kitchen and surprisingly easy to grow in the garden. Learn how and when to plant garlic so that you can maximize your harvest!
Avocado Dressing
Avocado Dressing
Love avocados? Try this lovely pale green Avocado Dressing! Serve over salad leaves, a rice bowl, leftover chicken, you name it! Call it our magic green sauce.
Honey Natural Remedies
Honey Natural Remedies: Not Just for Tea
Looking for a natural alternative to common over-the-counter medications? The cure may be closer than you think. Learn more about natural remedies using honey!
The 2020 Old Farmer's Almanac Engagement Calendar
A highly useful daily planner full of humor and useful advice. It's an indispensable tool for managing your life and keeping yourself organized. Includes plenty of room for jotting down appointments and notes.